---
The Story of Juminar/Rboots/Darkblade
and the SWC Gallery!
---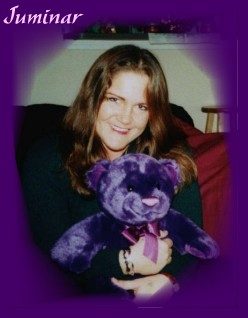 .......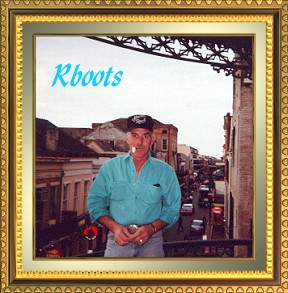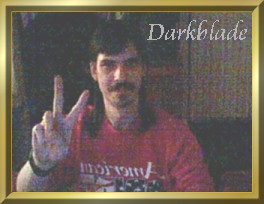 The Story:

Here is our story:
Judy/Juminar had created (with major help from tori!) an SWC Photo Gallery of Spirit Web Chat "SWC" friends in 1995/96. She had many complications with the site over a period of time (some pics wouldn't show, not enough space, and the site going down).

Richard enjoyed it and missed it, so he decided to make one himself. He made three while trying to get a nice one that the users of webtv could also come see and enjoy. Juminar's gallery was off line for such a long while, and this inspired him even more.

Finally, she brought her site back on line, but again it had complications, and her life as well. Juminar asked Richard if he would please do her the honor of combining the galleries and becoming the Gallery Master, and Richard happily agreed. They both hoped to attract ALL the members and visitors of the Spirit Web, not just the Stonehenge regulars.

Richard found another location with MUCH more space, and not as many complications. Unfortunately, Richard passed on before he was able to finish the project. In honor of Richard (and the Spirit Web friends), Juminar decided to recapture the spirit of the gallery and bring it back to life once again!

Now that it is complete and ready for additional pics/information, it will be dedicated to Richard for all the love and attention he gave so freely to see it's continuance!

A NEW CHAPTER: This is Juminar! I have asked the wonderful "DARKBLADE" to take over the ownership of the gallery. This fall I am hoping to continue my education at the University of North Texas, plus work a job, and continue my business. This will take up much time, and I don't want to cause delay or problems about getting peeps pics in the gallery in a timely manner. I truly believe Darkblade will do a fantastic job, as Rboots and I both greatly admire Darkblade's work. I had asked him 2 years ago if he would accept, but he was unable to at the time. He has now accepted my invitation of ownership, and I am extremely pleased and relieved!! So, CONGRATULATIONS TO DARKBLADE!!!...and many, many thanks!

The Beginning!

---